Serengeti National Park is located the furthest away from Arusha, past the Ngorongoro Crater, but it is also the most magnificent (not to play favorites).  The name "Serengeti" is often said to be derived from the word "serengit" in the Maasai language meaning "endless plains" or "the place where land runs forever", which is very fitting as you see land around you for as far as your eye can reach.
 It is home to the big 5 and all the other wild animals who live in East Africa, and seeing them roam freely in Serengeti truly gives you the feeling of seeing the animals in the wild and their natural habitat.
Recommended time: 3-4 days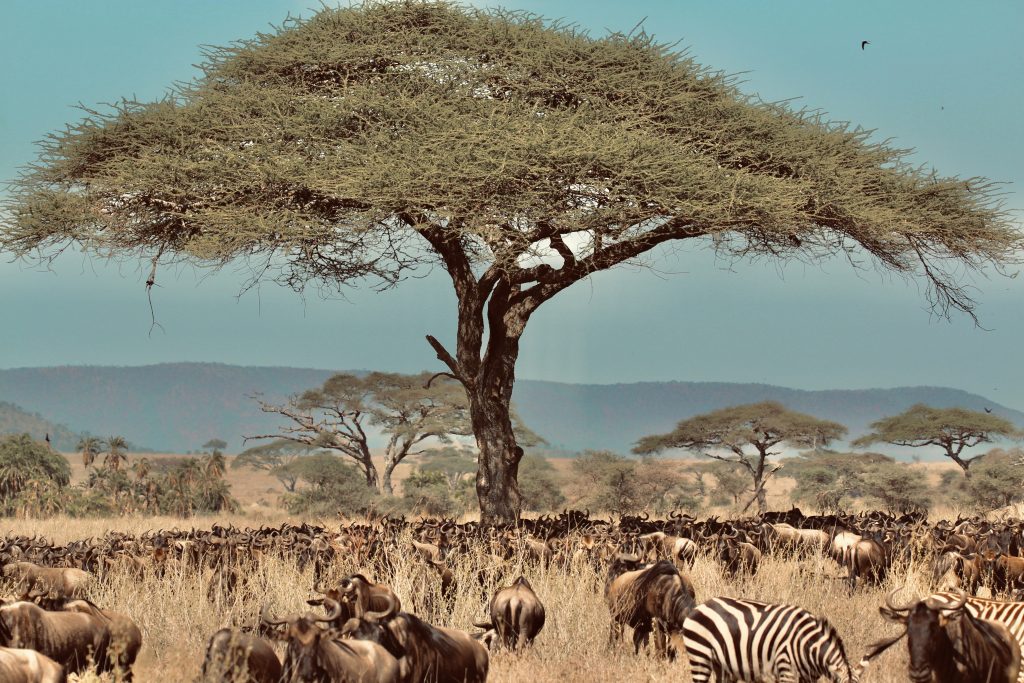 The Ngorongoro Crater is located on the way to Serengeti and it is unquestionably worth it to stop and have a look over the crater but it is certainly also worth experiencing a safari in the crater. Spotting wildlife in the world's largest inactive, unbroken, and unfilled volcanic caldera is something special.
Ngorongoro Conservation Area, which is the area that you drive through, is a fascinating area, as it is of course home to the vast volcanic Ngorongoro Crater, but also the semi-nomadic Masaai tribe.
Tarangire National Park is the first park you can encounter coming from Arusha, and it is located close to Lake Manyara and within reach of Ngorongoro and Serengeti.
Tarangire inhabits large elephant hurds, and is known as a wonderful birding destination. The landscape is of particular interest too, due to the high number of baobab trees. So with its diverse wildlife and scenic landscape, then Tarangire National Park makes for a perfect safari destination. 
Recommended time: 1-2 days
Lake Manyara is located next to Tarangire National Park and provides a unique wilderness experience and is worth a stop. It is known for its tree-climbing lions (which is an amazing sighting), a lake that attracts thousands of pink flamingoes (also an amazing sighting), diverse habitats, and breathtaking scenery.
Book your dream safari today!
Are you wondering about all the practical information and how to prepare for your safari, then check out our FAQs here!
Also do not worry, when getting in touch with us and booking with us, we will send you all the necessary information by e-mail, with a practical check-list and packing list before departure.